TEAM RESULTS CLIENTS FEEL:
Confident in and excited about your food choices: You know what, when and how to eat to nourish yourself, heal your body, and keep it at a weight that feels good for you.
Energized to do all the things you want to do: You are light in your body, well-rested each morning, pain-free, clear in your mind and purpose, and balanced in your moods.
Vibrant and healthy: You are moving forward with a clear plan and compassionate support.
Supported and heard: Perhaps for the first time someone is really listening to your health concerns and is looking at the big picture of your health. You are thrilled to have met someone who lives a healthier lifestyle. Who understands what you are going through and will be by your side to help navigate the challenges and steps ahead?
Excited to make healthy changes to your life: It's time for you to feel amazing with each new step you take!
If you are excited to make some great changes to your life, then join Team Results. It's easy!
Look, I've been there, too. Scared, confused, unsure what to even eat or what direction to take next. What I wanted and needed was someone to cut through all the overwhelming information, to guide me in practical and do-able steps to improve my health and well-being, and encourage me to stay on track with the new changes in my life. I'd like to be that for you.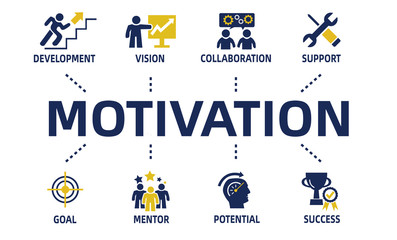 But don't just take my word for it. Here's what my clients are saying:
Rodney is caring, supportive, knowledgeable, willing to problem solve with you, and takes health to the next level beyond just counting calories.
Rodney gives customized advice and suggestions, rather than a one size fits all plan. He is a delighted to help changes lives by educating his clients along their journey to Results. I highly recommend him to anyone looking to improve their health and outlook on life
At our consultation Rodney expressed enthusiasm about teaching me benefits of eating the right foods. I couldn't help but find myself really excited to try his new eating habits that I thought would never work with my lifestyle. He had answers to all of my questions.
Rodney is a master at explaining the science behind his weight loss approach to eating which is often contradicting to some of the information on the internet. He really listens to you, offering useful tips on how to improve your daily food intake. He described multiple ways to optimize digestive health that has been invaluable during our journey.
After struggling with high blood pressure and Cholesterol issues for a year, visiting many doctors and finding no improvements, a friend recommended me to Rodney. Not only did I learn a lot about general nutrition and health from Rodney, but I feel great now. Even my doctor was impressed and asked for his card.
The Top Health Concerns from my Clients include:
Healthy weight loss
Food allergies or sensitivities
Blood-sugar balance and sugar cravings
Digestive issues
Lifestyle management (like stress, sleep, and exercise)
Hormonal balance
Nutrition consulting
Does this sound like you?
What are you waiting for? Schedule a consultation today!
Comments are closed.