Welcome To Results Nutrition
At Results Health & Nutrition, We are taking Weight Loss and Personal Training to the next level. By providing our clients with the knowledge and blueprint in order to easily lose weight. We listen to their challenges and offer suggestions that will not only help them but teach them how to live a healthier lifestyle. We know that everyone has busy work/life schedules and we have created our programs to thrive in the most hectic of schedules. Are You Ready For Results!
If you have questions about any of the products listed, please feel free to call us at (813)571-9797 or send an email to [email protected].
About Rodney Burton
My passion for working out and living a healthy lifestyle officially began in 1991 when I weighed only 140 lbs. Initially, I wasn't interested in working out as I didn't understand the principles and benefits of working out. But After several conversations with some of my friends, I decided to give it a try. I'm glad I did. From day one in the gym, I knew working out was going to be for me.
Instantly, I developed a passion for wanting to improve my body and the way I looked. I decided this was going to be a lifestyle change I would make although it wasn't going to be easy. I had to put forth much effort and determination in order to get the smallest of results.
I couldn't do any of this without my faith in God, and the love and support of my family and friends everywhere.
Read More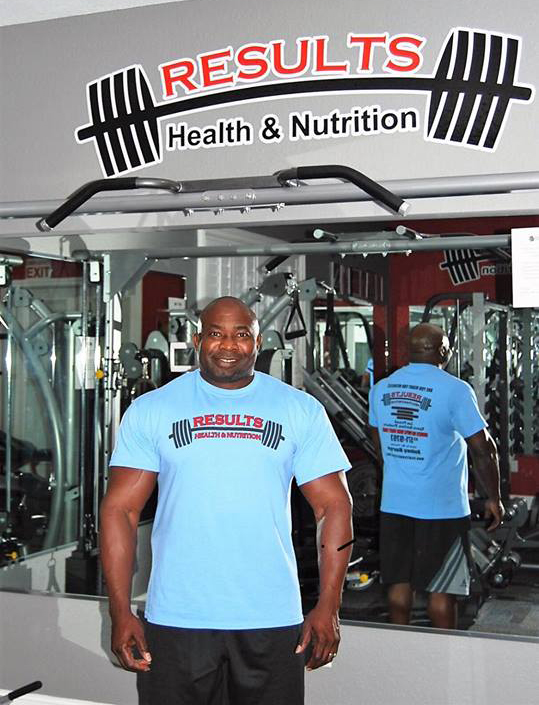 Our Testimonials
Rodney is caring, supportive, knowledgeable, willing to problem solve with you, and takes health to the next level beyond just counting calories.
Rodney is a master at explaining the science behind his weight loss approach to eating which is often contradicting to some of the information on the internet. He really listens to you, offering useful tips on how to improve your daily food intake. He described multiple ways to optimize digestive health that has been invaluable during our journey.
Rodney gives customized advice and suggestions, rather than a one size fits all plan. He is a delighted to help changes lives by educating his clients along their journey to Results. I highly recommend him to anyone looking to improve their health and outlook on life.
At our consultation Rodney expressed enthusiasm about teaching me benefits of eating the right foods. I couldn't help but find myself really excited to try his new eating habits that I thought would never work with my lifestyle. He had answers to all of my questions.
Comments are closed.